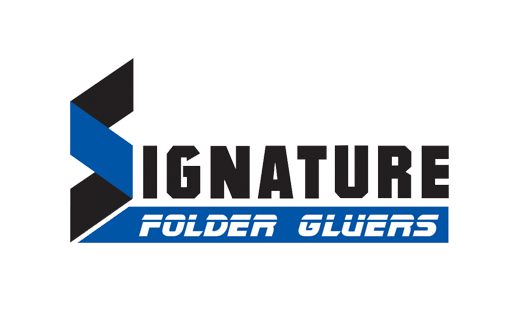 American International Machinery, Inc. (AIM) established the Signature line of folder gluers as one of the top brands of converting equipment in the industry. AIM provides products and support services for the paper board and corrugated converting industry including new, remanufactured, and used equipment.
I want to...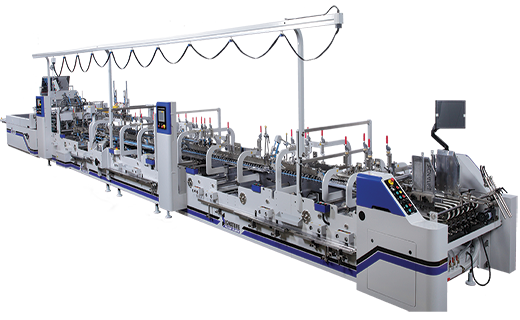 Known for its solid construction, modern technology, and multi-functional system designs, learn why Signature is quickly growing to be the brand of choice for the converting industry.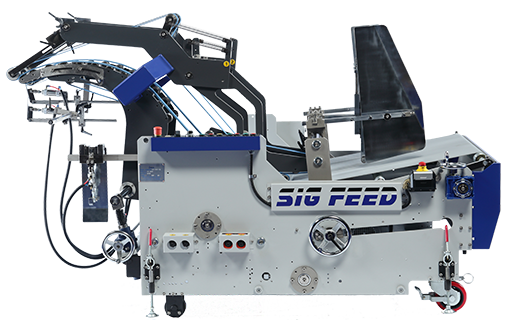 Enhance the capabilities of your current folder gluer with the Signature line of ancillary equipment such as packers, pre-feeders and inspection systems.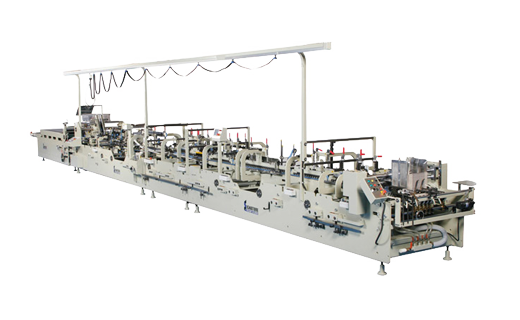 Browse through our used converting equipment inventory offering rebuilt, reconditioned, and as-is machines from Signature, BOBST, Jagenberg, and more!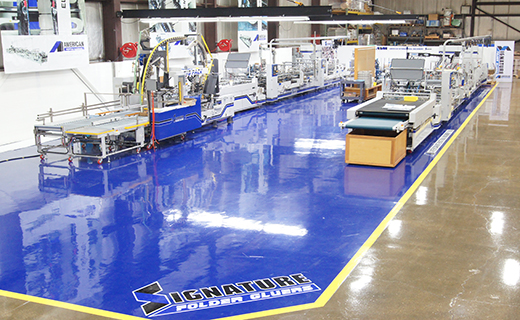 Our folder gluer training experts offer exceptional training support at your facility, or at our headquarters.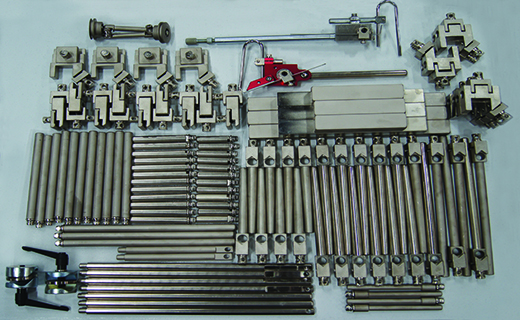 Need replacement parts or service assistance for your folder gluer or converting equipment? We can help!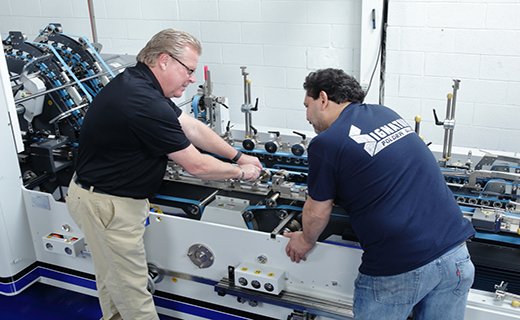 Our highly knowledgeable representatives can assist you with your converting equipment needs. Let us know how we can help!
Testimonials
Steve R.
Aside from the obvious good looks and sturdy appearance of the Signature, the mechanics are well done and the structure is sound. The Signature is every bit as good or better than the more "traditional" brands I had become accustomed to over the years.
Contact Us
We look forward to hearing from you