Corrugated Converting
Heavy-duty corrugated needs? No problem.
Signature Corrugated Folder Gluers
The Signature brand of converting equipment is designed to meet the growing needs of today's corrugated converters through innovative design, quality construction, and aggressive return on investment.
Our Signature Folder Gluer corrugated line has the right machine for your needs. Our corrugated folder gluers are capable of converting heavy board, corrugated board, plus various double-wall combinations.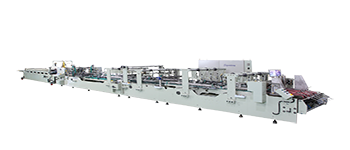 The Signature Eagle folder gluer is capable of folding carton and corrugated converting – a true hybrid model.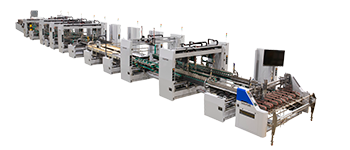 The Signature Albatross corrugated folder gluer is designed to run large format blanks made of heavy solid board. Just as durable, versatile and affordable as its folding carton counterpart.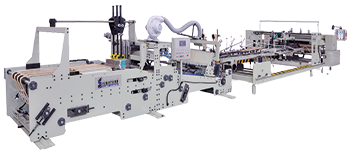 The Signature Albatross SL can produce the same corrugated products as the Albatross, but for straight-line converting only.