Get your team on track to production excellence!
Every Signature Folder Gluer purchase includes a full week of training for your operators. Operator training can be accomplished at your facility, or using our training center at American International Machinery.
We offer folder gluer operator training for your new hires, refresher courses, advanced training, and preventative maintenance training. 
Properly trained employees will:
Meet production goals and deadlines
Maximize use of equipment
Properly run equipment avoiding excessive wear and tear
Operate in a safe manner reducing accidents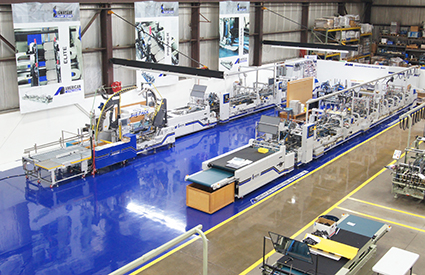 Operator Training Center at American International Machinery
Meet Your Trainer!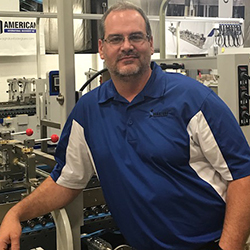 Shawn Rogers
Training Manager
Shawn has extensive operational knowledge of Signature Folder Gluers and converting equipment of other well-known manufacturers. Shawn believes operator safety should be the center of all training activity and makes this a priority. Shawn trains operators at customer facilities and for scheduled training at American International Machinery.
Tech Tips
Here are some common issues and troubleshooting tips to try before calling tech support.
Supporting Documents
Helpful guides to keep handy for faster make-readies, operator shift changes, etc.
Newsletter
Keep up to date on company news, helpful operator tips, used equipment listings, and more.