Meet AIM's New Marketing Manager – Jaime LePine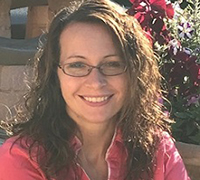 American International Machinery (AIM) is pleased to welcome Jaime LePine to our team. Her previous marketing experience lands primarily in private aviation, however, we believe she will transition quickly to the packaging industry. When asked about her new venture with AIM, she responded "I am extremely excited to start this new journey and fortunate to have a very knowledgeable team to guide me during these beginning stages. After only a few weeks, I can already see this industry is a close-knit group of professionals committed to the needs of their customers."
Help us welcome Jaime to our team and the industry by connecting with her on LinkedIn.